Franc Cinelli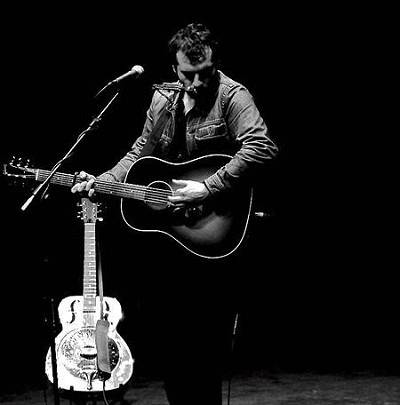 Forthcoming Dates:
No dates confirmed at present
Official Website
http://www.franccinelli.com/
Details:
Recording artist Franc Cinelli presents two releases in 2013. The five track Alcatraz EP and the new studio album I Have Not Yet Begun to Fight both released on SongCircle Records.

Franc's last record, produced by Danton Supple (Coldplay, Morrissey) earned him support from BBC Radio 2 amongst others and saw him completing an extensive European and North American tour ending at the Royal Albert Hall.

The EP takes on five songs inspired by Alcatraz and some of its infamous guests. Defiant, prison outlaw ballads influenced by songwriters Ry Cooder and Mississippi John Hurt wave the flag in this collection about faith, repentance and the indelible human spirit.

'I Have Not Yet Begun to Fight' signals the arrival of a very singular musical talent in singer, guitarist, multi-instrumentalist and songwriter FRANC CINELLI. On this warm, strong album, Franc's insightful, reflective songs are delivered in a deep, gravelly, 'well-travelled' vocal style and his guitar gently finger picked in sympathetic support. The record ventures into new arrangement territories for Cinelli with horn sections & spaghetti western style choruses blending together with traditional finger style picking and Franc's trademark Rhythm and Blues sound. 'I Have Not Yet Begun to Fight' is by far his bravest album.